Sister Frances Carr
From Shaker Pedia
Sister Frances Carr March 13, 1927 - January 2, 2017
Dear All:
It is our sad duty to relate that our dear Sister Frances passed away at 1:35pm today (Jan 2, 2017) after a brief battle with cancer. The end came swiftly and with dignity surrounded by the community and her nieces. We ask your prayers for her soul.
Visiting hours will be held at Shaker Village in the brick Dwelling House on Friday, January 6th from 2pm-4pm and 6pm-8pm. Funeral services will be held in the Dwelling House Chapel on Saturday, January 7th at 1pm.
En lieu of flowers, donations may be made in her memory to Androscoggin Home Care and Hospice in Lewiston, Maine.
Much love, Your Shaker Family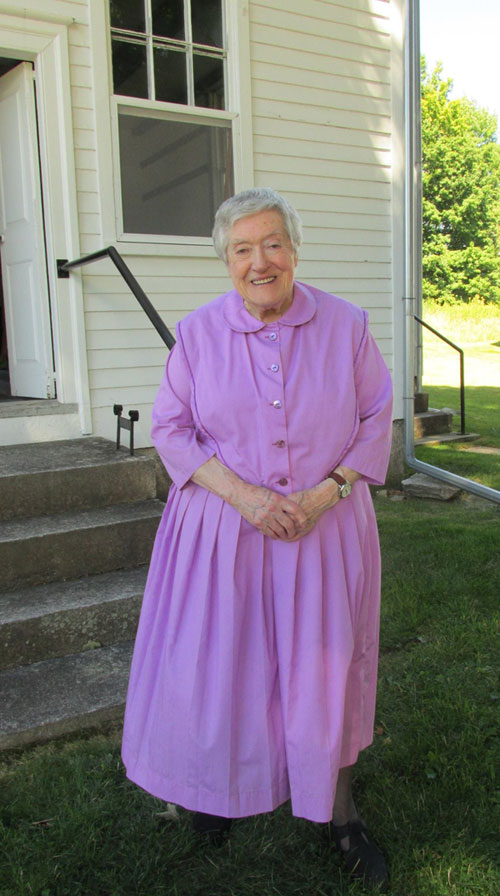 Sister Frances is the last Shaker raised in an thriving Shaker community, before all the other (aside from SDL) communities closed. Bio from Shaker Dictionary